Sustainable Community Health Education
International Medical Relief (IMR) strives to provide sustainable health education to all of the communities we serve. When communities become empowered to take health and wellness issues into their own hands they become self-sufficient. Through classes and hands-on learning, IMR mission trips provide learning opportunities for the local communities to sustain their well-being beyond our visits.
Additionally, we provide technical expertise to local medical professionals through a partnership with them in diagnosis assistance and a mutual exchange of ideas. Clean water, basic hygiene and nutritional tips can go a long way to saving lives and stopping the spread of disease. These classes are based on the leading health indicators from Healthy People 2020 Goals and in collaboration with strategic plans from the ministry of health of that specific country.
IMR front line responders serve to provide effective and productive education that allows locals to become more empowered by their own health, as well as for the health of other community members. This model allows for both teaching and learning from both the provider and the patient to grow the health capacities of communities to help influence a better tomorrow.
Through these education initiatives, IMR is able to help grow the capacities of healthcare in local communities and increase the overall well-being and health of the population. By working with our partners and local health officials, we are able to conduct an education plan that is impactful to the specific communities we serve.
Improving Overall Community Health:
Our goal is to improve the overall community health status in each location in which we work around the globe. This assessment includes detailed data gathering in many areas including:
overall health status
epidemiology of current regional health issues
quarantinable diseases
emerging infectious diseases summary
communicable diseases summary
recent outbreaks and epidemics
morbidity and mortality report
community approaches to diagnosing
occupational health methods
emergency service and triage capabilities
lab capabilities
physical infrastructure
clinical and personal capabilities
resource availability
health system
nutrition
environmental health including sanitation
water supply and pollution
preventative measures
training capabilities
Classes Taught by Providers
Female Infections - UTI/Vaginitis
HIV/Sexually Transmitted Infections
Related Posts from the Field
You've never really lived until you've done something for someone who can never repay you.Sometimes it can be something as
Read More »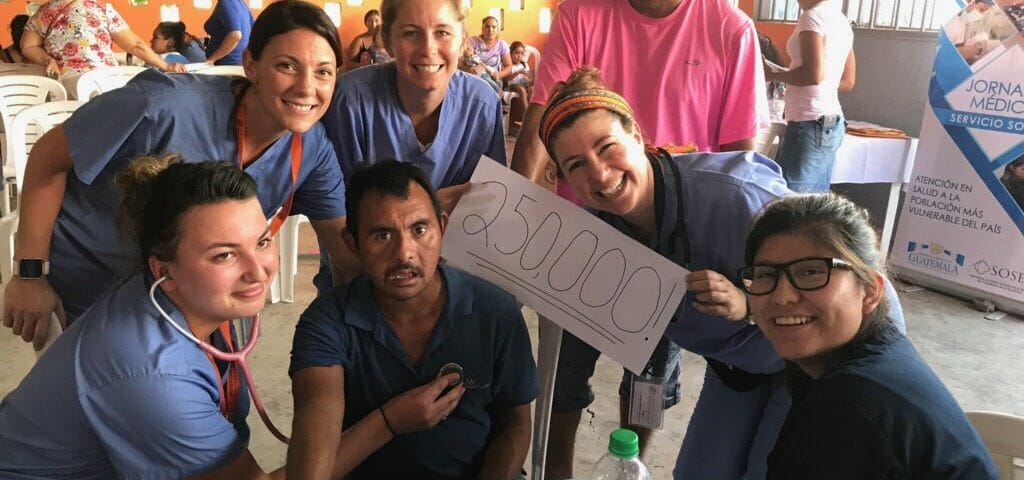 We had been getting close, and on our trip to Guatemala, it happened. We treated our 250,000th patient! The moment
Read More »
Amazing….. That's such a simple word but after spending this past week on my first international trip it is the
Read More »
Join Us in Making a Difference.
Bring much-needed acute medical and dental care to a beautiful, culture-rich destination. You can join an IMR medical mission team today!