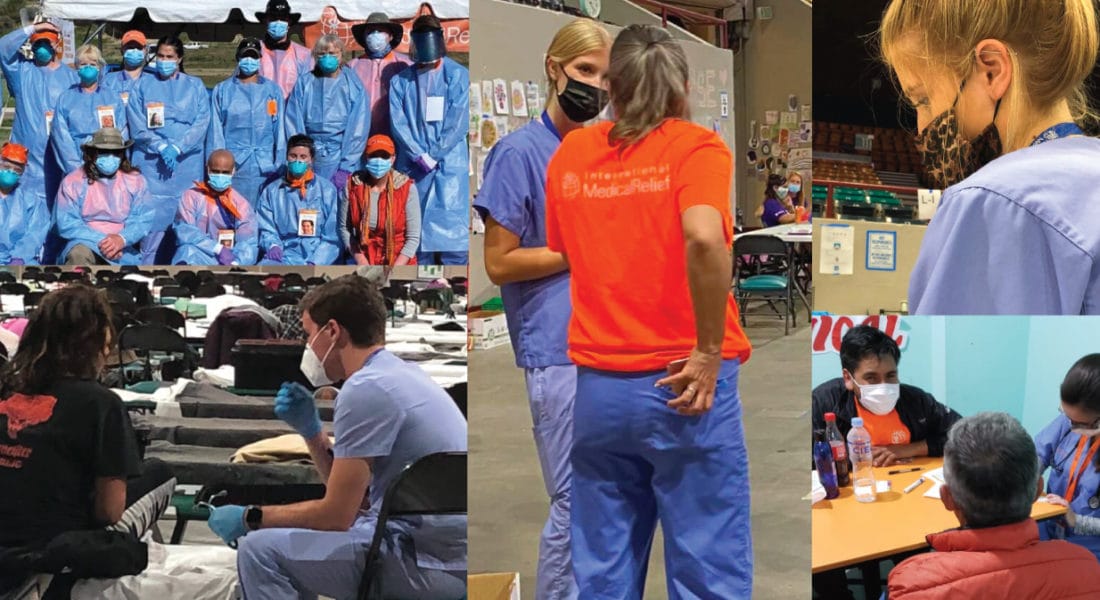 International Medical Relief will continue to embody the philosophy that guides our service excellence while maintaining the highest hygiene standards, adhering to local government guidelines, and safeguarding the health and wellbeing of all volunteers and patients. 
We encourage you to continue to maintain good personal hygiene and keep a safe distance from others. We urge everyone to continue to participate in the fight against respiratory illness by complying with pre-trip safety guidelines we have laid out.
FOR VOLUNTEERS & PATIENTS
IMR'S COMMITMENT TO THE HEALTH AND WELL-BEING OF OUR VOLUNTEERS AND PATIENTS
IMR volunteers wishing to have increased PPE are welcome to bring it and keep it in the donning/doffing area.  IMR volunteers are encouraged to bring hand sanitizer for personal use as well as sanitary wipes for personal devices and equipment. Volunteers are encouraged to bring their own personal battery-operated air purifier/ionizer or fans for personal comfort.
Respiratory Illness Community Education & Professional Training Classes
All clinics will have respiratory illness educational classes for community participants as well as professional training for medical staff. The presentation materials are managed by the IMR Clinic Director to ensure the most up-to-date details. The materials are certified by the IMR Board and will be the same at every location