Indonesia – Earthquake and Tsunami 2004 Disaster Relief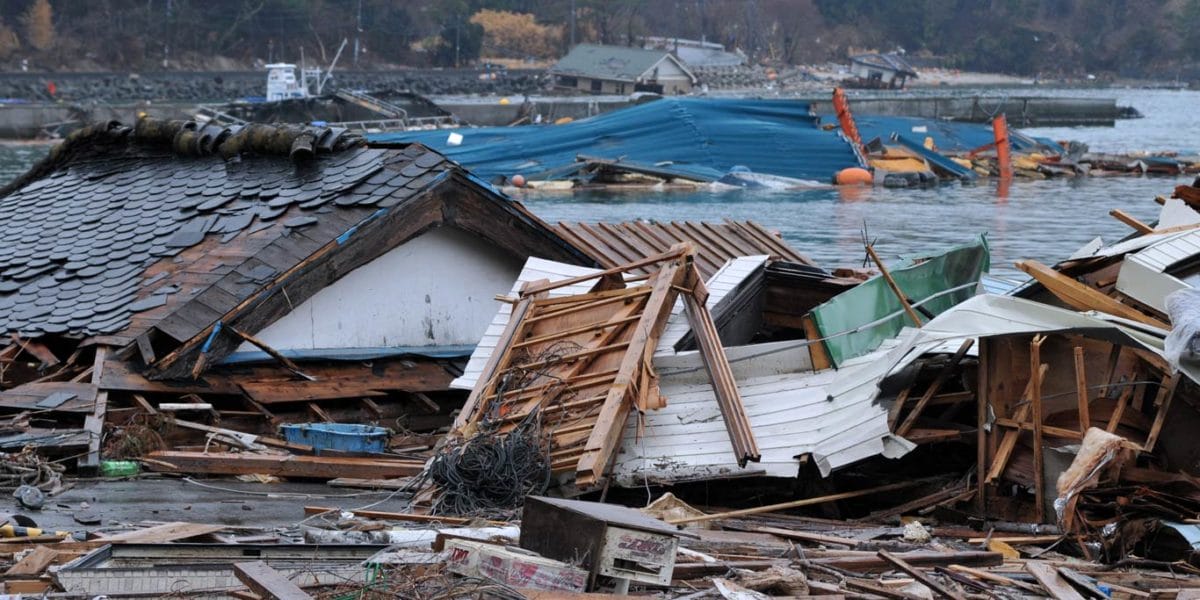 In 2004, an Indian Ocean earthquake and tsunami, which is also known as Boxing Day Tsunami or the Sumatra-Andaman Earthquake, struck Indonesia on December 26. The Sumatra-Andaman earthquake was an undersea megathrust earthquake with a magnitude of 9.1-9.3. A series of massive tsunami waves grew up to 30 meters (100ft). Coastline communities were severely affected, and it is estimated that this tsunami killed over 227,000 people in 14 different countries. This makes it one of the most devastating and deadliest natural disasters in recorded history. The direct results caused major disruptions to living conditions and impacting communities overall well-being and health.
The Tsunami impacted the northwestern coastline of Sumatra , especially in the Aceh province. Banda Aceh, the capital and largest city of Aceh, Indonesia, suffered severe casualties. Reports described three large waves that created water flows at high speeds travelling into the city. The structures and homes towards the sea were completely wiped out, while buildings closer to the river encountered severe flooding. Small islands just to the north of the capital city were severely damaged. Coastal villages were completely destroyed by the tsunami waves.
As a result, International Medical Relief, along with 30 other relief organizations, was selected by the Indonesian government to help aid in this tragedy. IMR clinics are composed of both our corps of international medical staff and local providers who partner shoulder-to-shoulder to help deliver sustainable healthcare elevating access to care for our patients. IMR was able to conduct eight medical clinics. During these medical mission trips, IMR provided much needed aid to the local health care system during the recovery period. IMR teams that included EMTs, nurses, doctors, dentists, and students who reached beyond borders in order to provide critical care to the most vulnerable communities impacted by the aftermath of this earthquake.
Our first responders medical team also provided community health classes, and conducted a children's program engaging the youth in therapeutic activities designed in cooperation with children therapists specializing in trauma and loss.
International Medical Relief was privileged to participate in this enormous undertaking of caring for millions who were displaced. Our work in this region continues, and we have been able to support the building of a brand new hospital in Banda Aceh, ground zero of the Tsunami.
Yes, it is true that the work we do has a positive impact on those we care for, but nothing compares to the impact they have on us with their love and appreciation. My heart overflowed when an elderly woman bestowed many blessings upon me and the team, and bid me farewell with her kind hugs and kisses. Tears could not be suppressed when my heart overflowed again with joy by the infant in my arms, who spoke no true words, yet filled my entire being with such incredible love and warmth through his beautiful smile, adorable laughs and appreciable coos. And the amazing IMR team! Almost all of us were complete strangers upon arrival and became an instant family. – Tricia, Bahamas Disaster Relief
To say I had a wonderful time in the Bahamas doesn't begin to cover it. Serving the people of the Bahamas was a beautiful, and humbling experience! I learned so much, and grew both as a nurse and person. I am honored to serve such gracious people.
Join Us in Making a Difference.
Bring much-needed acute medical and dental care to a beautiful, culture-rich destination. You can join an IMR medical mission team today!