Myanmar/Burma – Cyclone Nargis 2008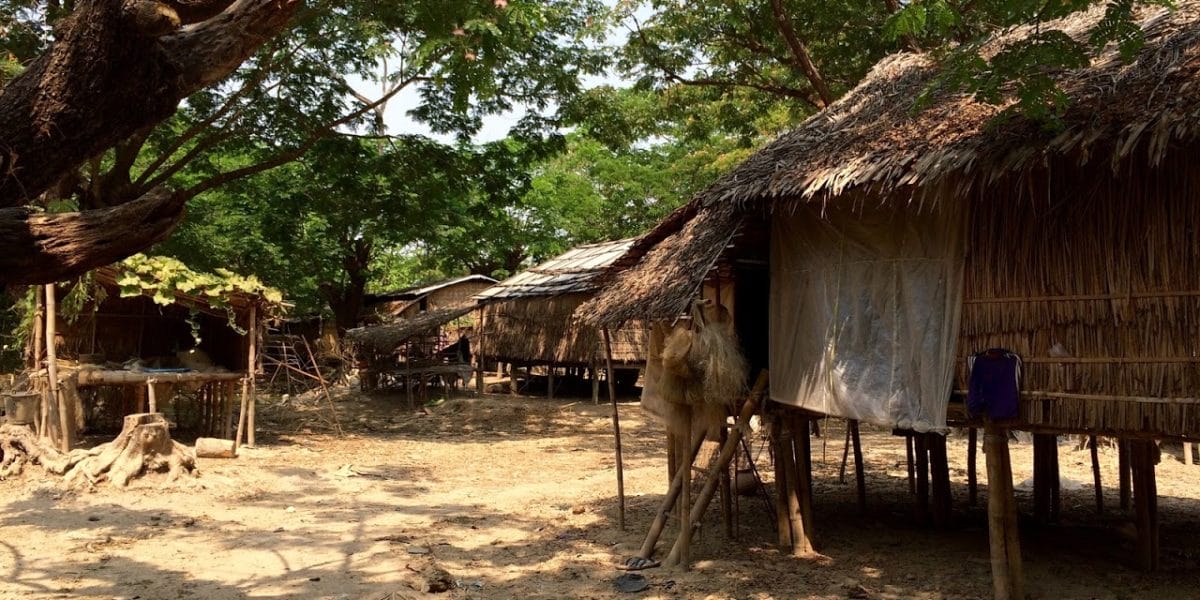 An extremely severe cyclonic storm called Nargis struck Myanmar in 2008. Cyclone Nargis was a devastating, destructive, and deadly tropical cyclone that caused the worst natural disaster in recorded history in Myanmar. The almost 12 foot wall of water and wind speed of over 200 km/hr killed tens of thousands of people and left hundreds of thousands homeless and vulnerable to injury and disease. The United Nations estimated that out of the 7.35 million living in the affected townships of Labutta, Bogale, Pyinsa, Yangon, and many more, approximately 2.4 million were affected. Reports estimate that approximately 53,836 were missing and 84,537 were confirmed dead. Some NGOs estimated that the final death toll was over 100,000. Sadly, hundreds of thousands of people were never found after Nargis because their bodies have decayed, been buried, or were washed out to sea. Reports estimated that 2 million to 3 million were homeless, often going to one of 260,000 refugee camps in Myanmar. This made the Nargis Cyclone one of the worst disasters in Myanmar's history, whose total damage is comparable to that of the 2004 Indian Ocean tsunami. Reports stated that over 75 percent of buildings had collapsed and at least 20 percent had their roofs ripped off.
Besides the disaster, social and political are also the other issues Myanmar is facing. More than 50 years of internal conflict have led many citizens to forced migration. It is estimated that there are about 1 million people who are internally displaced and more than 1 million Myanmese refugees. The general level of healthcare awareness was very low and public health education was lacking. The communities had little to no access to clean drinking water and there was little sanitation services in the rural area. Nargis completely destroyed any effort being made to try and increase the well-being and health of the population.
International Medical Relief (IMR) was quick to respond to this disaster in order to help efforts to improve the health of the Myanmar community. IMR sent in our first team within two weeks of the cyclone and they were able to work in the devastated area of the Ayeyarwady Delta region, an area which was completely destroyed. IMR volunteers also helped hundreds of patients in townships near and around Yangon affected by the cyclone. Our first responders were able to provide medical care, wound care and trauma care and provide much needed medicines to an area and people with very little. Team members brought enormous relief to the many families needing immediate attention. IMR was also able to bring over 100 large water pumps for families impacted by the disaster. Improving water, hygiene, and disease awareness and prevention played a huge role in helping these people move forward more resiliently. Our second team consisted of a larger general acute and dental team where we were able to spread out to more regions to reach more families in need.
IMR clinics are composed of both our corps of international medical staff and local providers who partner shoulder-to-shoulder to help deliver sustainable healthcare elevating access to care for our patients. IMR provided much needed aid to the local health care system during the recovery period. IMR teams that included EMTs, nurses, doctors, dentists, and students who reached beyond borders in order to provide critical care to the most vulnerable communities impacted by the aftermath of this tropical cyclone.
International Medical Relief continues to send in medical teams to aid in the long term overall health of the Myanmar people going forward in order to provide sustainable health care to the communities. Also, our first responders medical team also provided community health classes to further the patient's knowledge and education on health matters related to their personal health needs. International Medical Relief continues to provide medical relief by helping communities that are still impacted by the aftermath of Nargis.
Yes, it is true that the work we do has a positive impact on those we care for, but nothing compares to the impact they have on us with their love and appreciation. My heart overflowed when an elderly woman bestowed many blessings upon me and the team, and bid me farewell with her kind hugs and kisses. Tears could not be suppressed when my heart overflowed again with joy by the infant in my arms, who spoke no true words, yet filled my entire being with such incredible love and warmth through his beautiful smile, adorable laughs and appreciable coos. And the amazing IMR team! Almost all of us were complete strangers upon arrival and became an instant family. – Tricia, Bahamas Disaster Relief
To say I had a wonderful time in the Bahamas doesn't begin to cover it. Serving the people of the Bahamas was a beautiful, and humbling experience! I learned so much, and grew both as a nurse and person. I am honored to serve such gracious people.
Join Us in Making a Difference.
Bring much-needed acute medical and dental care to a beautiful, culture-rich destination. You can join an IMR medical mission team today!