Tanzania | March 12-20, 2022
In Tanzania, 25 volunteers came together from four countries – Zambia, Canada, Tanzania and USA. The team included six doctors, two clinical officers, two nurses, one dentist and many other volunteers playing critical roles.
One of the best parts (and there are many!) of our work is the human connections we make, the lifelong friendships that are formed, and the beautiful memories we create. One of our Tanzania volunteers shared, "The WiFi signal is weak, but our connections are strong!"
Increasing COVID Vaccination Rates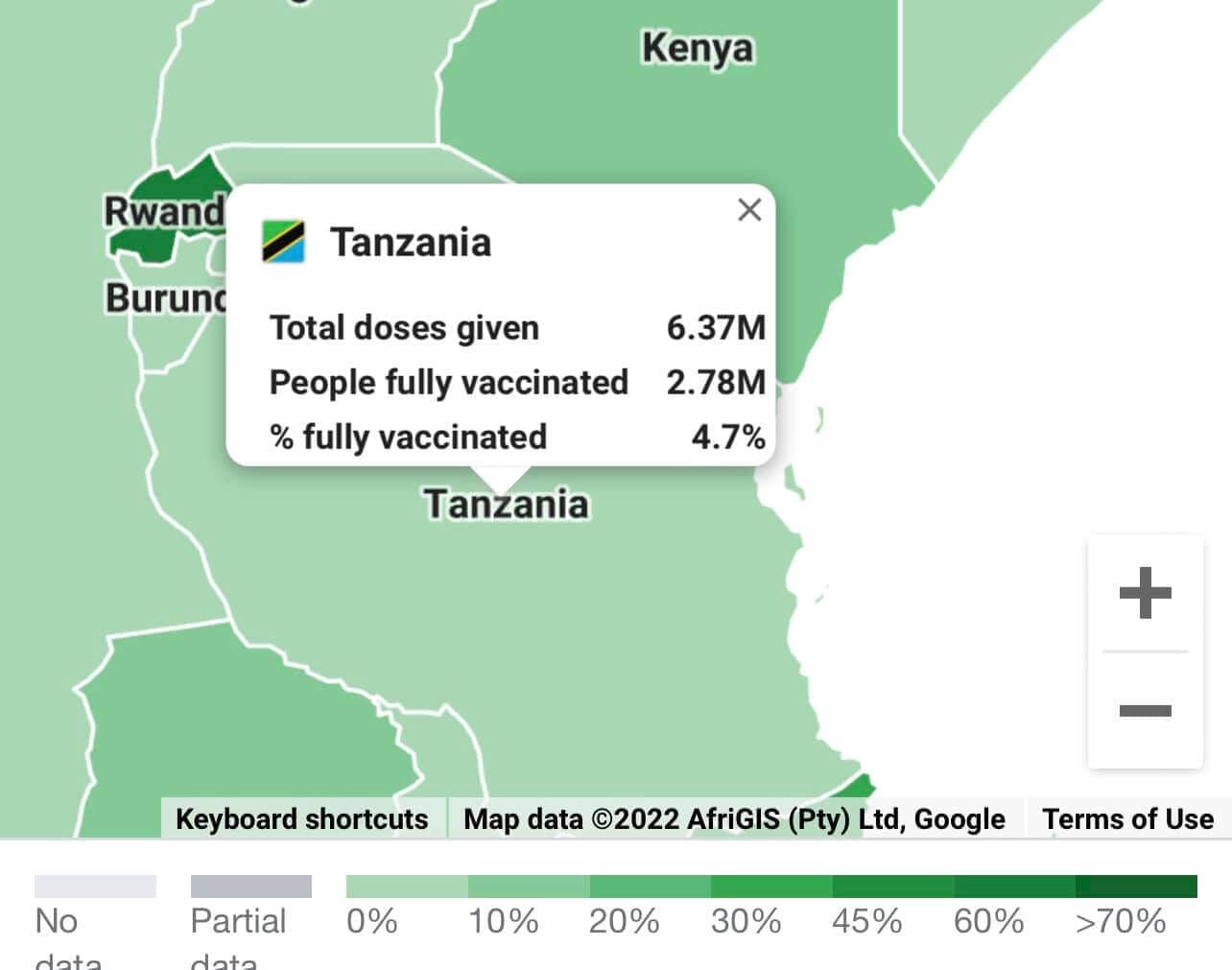 On this trip, we worked hard to fight the stigma of COVID vaccine hesitancy through community-wide education and initiatives to the Meru and Maasai villages. Our team campaigned hard alongside local officials to encourage many to receive the vaccine. As community members received the vaccine they were celebrated. We were pleased to see newly vaccinated patients proud to show their cards. They are now moving toward the majority. This work is important and creates healthier communities.
Dr. Natalie reported on the team's busy days in clinic: "We have served hundreds of people from the Maasai and Meru tribes in remote villages, who have welcomed us with warmth, gratitude, and blessings as we offered them medical, dental, and vision care. Dental treatment has been mostly extractions, pain and infection management, and education. Such a privilege to be here to learn, to give, and to help."
Join Us in Making a Difference.
Bring much-needed acute medical and dental care to a beautiful, culture-rich destination. You can join an IMR medical mission team today!