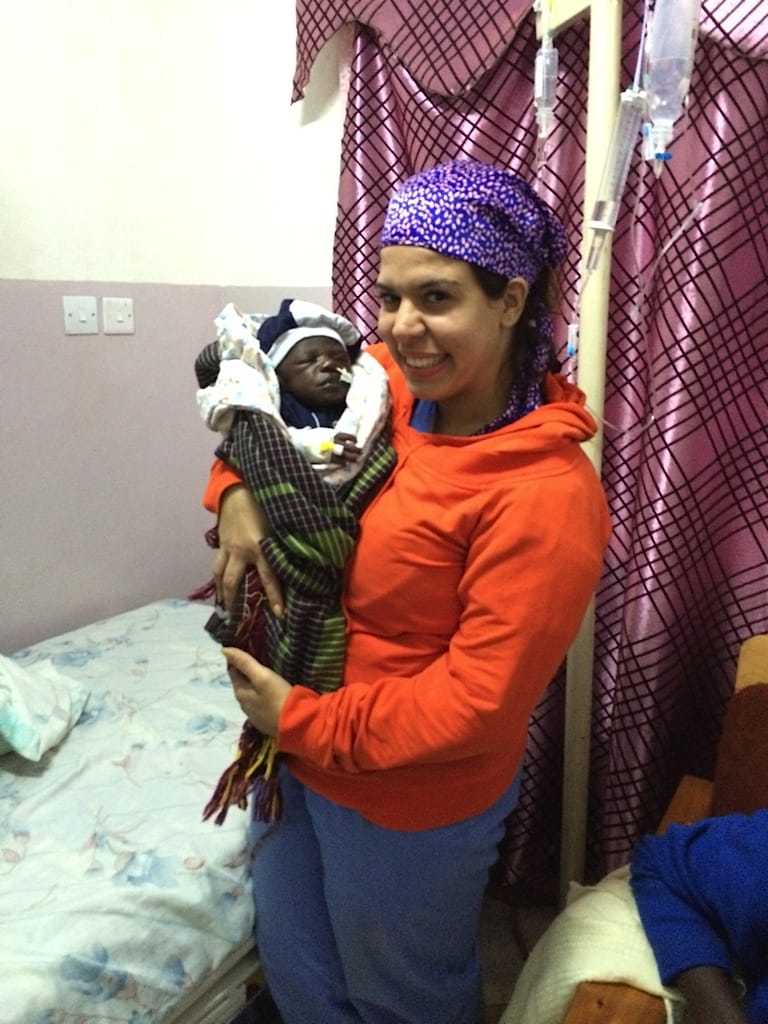 It was the end of a long, but rewarding day on our third day of clinic. The cold rain lashed down on the Kenyan landscape creating a gray veil that was hard to see through.
As we were preparing to close clinic for the day, a young 15 year old mother appeared in the rain carrying a 5 week old newborn boy named, "Luke". Her family and the baby's father had abandoned them due to the sickness of the baby. She had been walking for hours in the drenching rain to get help and it was immediately apparent that the baby was very weak, in distress and had not been nursing.
Luke was rushed to our PA Pediatrician who unwrapped and examined him. Due to his severe condition it was necessary to get him to a hospital and insert a feeding tube. The nearest hospital was an hour long car ride away over the terrible rain soaked roads. We scrambled to quickly get a car.
As we loaded baby Luke into the car he stopped breathing. IMR Chief Medical Officer, Dr. Harry, jumped into the car to provide support as we immediately began CPR on baby Luke. The driver rushed through rivers of brown mud to get us to the hospital. Our pediatrician continued to resuscitate the baby for almost the full hour ride until he was breathing on his own.
Upon arrival at the public hospital, the team was informed that no feeding tubes or support for the baby was available. The IMR team leader immediately made the decision to access partner funds and put Luke in a nearby private hospital. There was no doctor available at the private hospital so the IMR team inserted the feeding tube and continued to monitor Luke until he was stable.
Baby Luke continued to receive support from the hospital and the IMR team for the next 4 days and his conditioned steadily improved.
__Update__
That was 7 months ago. Baby Luke is doing great!! He is eating on his own and is a healthy 8 month old, sitting up and crawling.
Join Us in Making a Difference.
Bring much-needed acute medical and dental care to a beautiful, culture-rich destination. You can join an IMR medical mission team today!