Medical Mission Trips to Nicaragua
Thank you for your interest in IMR's medical mission trips to Nicaragua! This is a very unique opportunity to work with populations that have little to no access to healthcare and make a huge impact on their lives.
Healthcare in Nicaragua involves the collaboration of both private and public institutions. Although Nicaragua's health outcomes have improved over the past few decades due to the efficient utilization of resources, there are still challenges when responding to the populations diverse healthcare needs. The government provides universal free healthcare for its citizens, however, there still are limitations that prevent quality care to be delivered to all of Nicaragua's citizens. Current delivery models create an unequal distribution of resources and medical personnel, which specifically leaves rural communities vulnerable.
Within Nicaragua, there are several isolated remote villages that lack any medical aid or healthcare resources.  As such, the humanitarian service that IMR brings will be much needed. This medical relief trip is different from other IMR expeditions because it gives volunteers a unique opportunity to work directly with an indigenous tribe. You will find the people of Rama to be warm, hospitable, and genuinely interested in English culture. It is an honor that IMR continues to be welcomed back by these resilient and inspirational people, so please be respectful during every moment you are here.
International Medical Relief began its partnership with Nicaragua in 2011 and has since served more than 7,000 patients through nearly 450 volunteers and staff. We plan to continue our preventative efforts by providing medical relief and sustainable health services to the community including community health training, medical treatments, medical supplies and equipment, and clinic operations. IMR strives to provide life-changing medical care to people who do not have reliable access to treatment and help increase the communities education and knowledge on their own health to improve the overall health of the most remote and underserved communities in Nicaragua.
With diligent planning and preparation, IMR is dedicated to ensuring that specific goals are met on our missions, each in correlation to the United Nations Sustainable Development Goals 3 and 17.
IMR works to elevate vulnerable populations through shoulder-to-shoulder care with our local partners, creating workforce density, and a cadre of future healthcare and public health leaders in association to UNSDG 3: Good Health & Wellbeing.
In correlation with UNSDG 17: Partnerships for the Goals, our organization works in collaboration and at the request of local hosts where we are under their direct influence and affluence. IMR never goes into a country without a formal invitation where there is a great community need for medical or dental care, and health education.
Our primary goal of this trip is to provide life-changing medical care to people who do not have reliable access to treatment. Since this is not IMR's first trip to the island, you can expect to see entire families travel to see you at the clinic. Many of the Rama who attend clinic will have paddled 10 hours up-river to reach your medical team. Also, because healthcare is sparse, many of your patients will have conditions that are treatable with education and modern medicine. During clinic, you will treat fungal diseases and other less-serious conditions. You can also expect to see respiratory and GI illness. While treating your patients, you will learn about their daily struggle to protect their indigenous culture and the surrounding rainforest.
This Signature Trip includes lodging at a five-star eco-lodge, specially designed evening activities, gourmet food, and the opportunity to care for the indigenous Rama tribe. The Río Indio Adventure Lodge is considered a Birding Paradise, so bring your binoculars!
Since it rests on the banks of the San Juan River, it is surrounded by 640,000 acres of rainforest at the Rio Maíz National Park, the largest rainforest north of the Amazon Jungle. For clinic, you will travel along some of the most beautiful waterways in the world.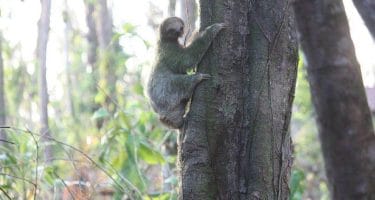 The most memorable part of your trip will be interacting with and learning from a group of indigenous people who do not receive many visitors or assistance from the world. Known as "The Guardians of the Forest," the Rama are currently engaged in a cultural war as they try to protect their rainforest from being developed. Your time here will allow you to learn from these remarkable people.
All food is typically provided during your stay. Please refer to your unique itinerary on our website to review which meals are provided each day. We may hire local people to cook for the team during our visit, or we may eat at restaurants or hotels. Lunch in clinic may include sandwiches made by the team or a feast prepared in your honor by community leaders. We recommend bringing snacks to eat during the day or evening or to supplement your lunch. High protein/high fat/high energy snacks are best. IMR also provides all of the drinking water for the team. Hydration and nutrition are extremely important for the health of the team. You are the best judge of your own health so please pack appropriate snacks and stay well hydrated on the trip.
You're journeying across the globe. Why not extend your stay in Nicaragua to experience some of its top tourist attractions? Visit Big Corn Island, a lush, rustic and still mostly unsettled paradise, or walk the endless beaches and neighborhood trails lined with fresh fruit trees on Little Corn Island. Join us on an exclusive trip extension provided by our partner, Worldwide Navigators! Contact Worldwide Navigators to book an extension or get more information.
Itinerary is subject to change without notice.
Arrivals
You and the rest of your volunteer team will land at the Juan Santamaria International Airport in San Jose, Costa Rica. Please arrive by 8:00pm in San Jose, Costa Rica so you have enough time to get acquainted with your team and attend the required clinic orientation.
If you are traveling on the group flight or are purchasing airport transportation a la carte, you will board the transportation that will take you to your hotel for a team dinner and orientation.
During orientation, your leader will assign roles for the clinic, present IMR's clinic protocols, and provide an overview of the clinic days that you have ahead.
Day 2
Transfer to Rio Indo
After an early morning breakfast with your team, you will board a bus that will transfer your volunteer group from Costa Rica to Nicaragua. Since you will pass through customs on your way across the border, you will need to have your passport readily available.
Once you have crossed the border, your team will board small motor boats that will carry you up the beautiful Rio San Juan River. The boat ride will take you along the banks of the lush rainforest, so you will want to have your camera ready to capture scenic and wildlife shots.
The boats will drop you off at your new eco-friendly hotel, the Rio Indio Lodge. Keep your eyes peeled for the property's "pet" crocodile!
Days 3-5
Clinic
Your next few days will be spent waking early with your team members, enjoying a traditional Nicaraguan breakfast, and then heading out for a long and hard day of service. Clinics will be set up to serve communities in Greytown and surrounding areas that rarely receive visitors and do not have access to medical care.
Your volunteer work will be difficult, but you will return to your communal accommodations each evening with your team to relax and debrief.
During clinic, you can expect to see respiratory and GI illnesses, fungal diseases, and other less-serious conditions. While treating your patients, you will learn about their daily struggle to protect their indigenous culture and the surrounding rainforest. Many of the Rama who attend clinic will have paddled 10 hours up-river to reach your medical team. Because healthcare is sparse, many of your patients will have conditions that are treatable with education and modern medicine, which gives you the opportunity to make a major impact in their lives.
Day 6
Transfer to San Jose
After three full days of clinic work, your team will return to San Jose, Costa Rica. Since this will be your last night abroad, we highly recommend that you use your free time to venture into the city and experience the local nightlife.
Day 7
Departures
You will enjoy one final meal with your volunteer team before departing home. Return flights are available throughout the day, so you will want to budget your time accordingly.
If you're interested in extending your stay, our partner Worldwide Navigators offers exclusive trip extensions just for IMR volunteers! See the extensions tab on this page for details.
Crisis Management & Emergency Response
We take security very seriously at IMR. It is our job to ensure that security precautions are in place, but please keep in mind that we cannot guarantee your safety on the trip.
We continuously review all current activities occurring on the ground, and we work with the State Department and the U.S. Embassy to know the ground situation to the best of our ability.
A security training conference call is available to our volunteers where we detail our security procedures that are in place for the trip.
We take many security precautions such as radios, a buddy system, emergency evacuation plan and security planning.
We protect the privacy of our volunteers in the field and provide them with customized contact information for their use.
During our mandatory briefing, team members review our safety protocols, evacuation procedures, protocols for illness, natural disaster and terrorism.
We provide training to our teams to be cognizant of their own safety and to be aware of their surroundings.
Several policies require teams to adhere to safety issues.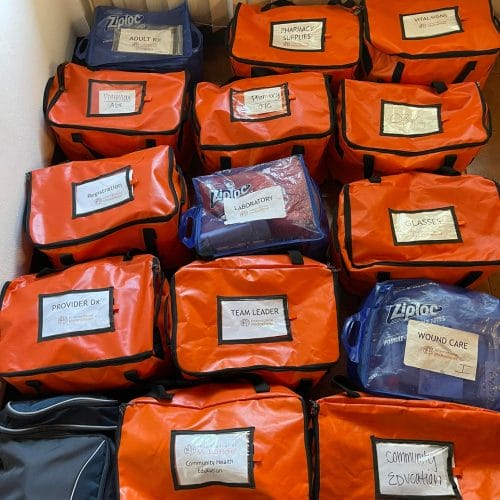 A service that we are very proud of at IMR is the preparation that each team and team member receives prior to the trip. All team members will receive a detailed briefing packet about the country you are serving. In addition to receiving background information about the country and the public health issues affecting local communities, you will also receive detailed information on fundraising, community health education topics, clinic protocols, and a comprehensive departure packet. All of these materials are critical to the preparation for your trip. Finally, a guide to the infectious diseases of the country is distributed to medical providers prior to departure.
Donations to Our Himalayan Project Count!
Although each of our teams only have the opportunity to be a part of the IMR project in the Himalayans for a short time, IMR's work in the Himalayans is long-term and sustainable.  Your dollars are a direct investment into saving and changing lives.  Your program fee is allocated to the overall mission while 15 percent goes directly into your personal logistics.
IMR supports the villages year-round.  Our goal is to never uncover a need that we cannot take care of.  We support the communities, the health clinics, the team year-round, and the patients when in need.  IMR has provided five helicopter evacuations of patients in critical need from the circuit into Kathmandu.  Whether it's saving the eye of a 10-year-old boy in need of a very specialized optic surgery or providing knee and leg surgery for a young lady, IMR answers the call. Read their stories on our blog.
Insurance and Fees - $900
Medical Equipment & Supplies - $2,100
Your generous donation helps to save and change lives every day.
Your charitable investment will go toward ongoing global relief to care for the underserved and vulnerable people of this community. As a member of this medical mission team, you will elevate the long-term impact of sustainable, capacity-building efforts that improve the health, wellness, and quality of life of those most in need. A small portion of your donation includes:
Clinic supplies and medications for patients
Clinic participation
Transportation, accommodations, and meals as outlined in the itinerary
To save $200, a 50% donation payment must be received 14 weeks before the mission's scheduled start date. Full donation payments must be received 4 weeks before the mission's scheduled start date.
Early Bird Savings Opportunity
To be eligible, upload all your required documents and forms, and make a minimum of 50% of your donation payment by 14 weeks prior to your mission's scheduled start date.
Volunteer with Airfare
You may choose to book a flight with us for an additional fee. Details on the available flight routing and US departure city will be announced on the Early Bird Date. Airport transportation to and from the team's accommodations are also included with this option. Depending on your departure city, you may still need to purchase another flight in addition to this one. After this flight has been booked, you may contact our travel agent, Worldwide Navigators, for assistance booking any necessary additional flights.
Benefits of Flying at a Subsidized Rate
Volunteer without Airfare
Many team members choose to book their flight(s) to and from the mission location independent of IMR. This is a great option if would like to extend your stay in the area to tour and explore, or if the routing from you home airport is more feasible for you. If you choose to fly independently, please note that your transportation in between the airport and the team's accommodations will not be provided. This will need to be arranged separately. Our partner for travel, Worldwide Navigators, would be happy to assist you in coordinating flights and/or transportation. You can contact them at travel@worldwidenavigators.com.
Benefits of Flying Independently
IMR provides a fundraising packet to all registered trip applicants that is full of ideas on how you can raise support for your trip or for supplies to be utilized on this specific mission. When soliciting donations for any of our trips, success is completed through telling your personal story. Why do you want to go? Who will you help? Why their donation can help you achieve the ultimate goal. Tell your story to anyone and everyone. Refer your potential or active donors to our website or Facebook page and to your personal fundraising page. You may share your personal fundraising URL on Facebook and other social media sites.
Join Us in Making a Difference.
Bring much-needed acute medical and dental care to a beautiful, culture-rich destination. You can join an IMR medical mission team today!