Medical Mission Trips to Belize
Thank you for your interest in IMR's medical mission trips to Belize! This is a very unique opportunity to work with populations that have little to no access to healthcare and make a huge impact on their lives.
Join International Medical Relief (IMR) on this health education tour and medical mission trip to Belize. Visit the beautiful town of San Ignacio, near the Guatemalan border and within walking distance of ancient Mayan ruins. 
Our volunteer team will set up clinic inside of a private hospital in San Ignacio, where you will help to treat incoming and existing patients. Some of the more common diseases in this area include malaria, Chagas disease (kissing bug disease), dengue fever, and leishmaniasis. Other more serious conditions include diabetes, cardiovascular disease, cancers, and chronic respiratory diseases.
You and the rest of the volunteer team will also educate locals on how to stay healthy and how to care for their loved ones. One of the main focuses of this mission is women's health. Because all community members are encouraged to attend, the demand for dental care will be high. Another main focus of this mission is women's healthcare, so you will provide general women's and infant care, as well as empower women to seek higher education.
Clinics will take place in the beautiful towns throughout Belize. You will have the opportunity to provide community health education with medical care, dental care, and health and hygiene education to hundreds of patients during the week.
Join International Medical Relief (IMR) on this medical mission and health education tour in Belize. Visit many beautiful towns throughout Belize that are in need of partnership to elevate healthcare throughout this country. The focus of this mission is extending sustainable education alongside medical and dental relief efforts. Although demand for care will be high, we will be managing clinic participation with heightened protocols to manage the flow and protect volunteers as well as clinic participants.
You and your fellow team members will be accommodated at a safe, clean, and comfortable lodging during the duration of your IMR clinical trip. Transportation will be provided to and from clinic each day. Airport transportation to your lodging is included for anyone on the group flight, or can also be purchased individually through our partner, Worldwide Navigators, here. If you would like to join the group flight, be sure to complete your application and notify us of your interest by the early bird date.
From the moment you arrive in Belize, the people and culture make you feel as welcome and comfortable like nowhere you've ever visited. The natural beauty of the country and the inviting culture of the Belizean people are the highlights for this mission! A unique aspect of Belize is the fact that its undeveloped areas have allowed for nature to live on in a way that draws biologists and environmentalists. With a laid-back ambiance of swinging hammocks, large swaths of impenetrable jungle, and an underwater world of twisted corals, neon fish, and gentle manatees, Belize is a tropical treasure. Belize is home to many different ethnic groups, including Creole, East Indian, Mayan, and Mestizo, each with their own cultural and linguistic traditions. As a result, many languages are spoken here, but English is the official language.
Belizeans of all cultures broadly welcome visitors as they are warmly greeted with large smiles. When you're not exploring the natural beauty of Belize be sure to experience the local cuisine. Famous dishes from the local Garifuna people include a cassava bread called ereba and various rice dishes. Many of our volunteers find that the best part of their mission is the chance to experience some of the different cultures of Belize. With countless opportunities to do so, this will be a trip you never forget.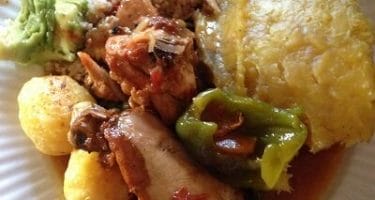 All food is typically provided during your stay. Please refer to your unique itinerary on our website to review which meals are provided each day. We may hire local people to cook for the team during our visit, or we may eat at restaurants or hotels. Lunch in clinic may include sandwiches made by the team or a feast prepared in your honor by community leaders. We recommend bringing snacks to eat during the day or evening or to supplement your lunch. High protein/high fat/high energy snacks are best. IMR also provides all of the drinking water for the team. Hydration and nutrition are extremely important for the health of the team. You are the best judge of your own health so please pack appropriate snacks and stay well hydrated on the trip.
You're journeying halfway across the globe. Have you considered extending your stay to visit some of Guatemala's top spots not far from Belize? Join International Medical Relief on an exclusive trip extension provided by our partner, Worldwide Navigators! You can reach them travel@worldwidenavigators.com to learn more about what they can do for you!
Itinerary is subject to change without notice.
Day 1
You will land at Philip S.W. Goldson International Airport in Belize City. The team will take the chartered transportation to your hotel located in San Ignacio to check in, then gather for dinner and team orientation. During orientation, your team leader will assign roles for clinic, discuss our community health education efforts in detail, present IMR's clinic protocols, and provide an overview of the communities your team will serve.
Day 2
After enjoying a group breakfast full of native, Belizean flavors, your team will transfer to La Loma Luz Adventist Hospital, the location for your clinic days ahead. Your team will take a tour of the facility, set up for clinic as needed, and have a site orientation. After preparing the site, your team will begin seeing patients this afternoon.
Clinics begin in the morning and run into the evenings. Your days will be long and hard, but also incredibly rewarding. After the clinic, regroup with your team at your lodging facility for a clinical debrief and team dinner.
Although all your meals are all included, you are welcome to go into town with your fellow team members to enjoy the excellent cuisine that Belize has to offer.
Days 3-4
Clinics begin in the morning and run into the evenings. Your days will be long and hard, but also incredibly rewarding. Although all your meals are all included, you are welcome to go into town with your fellow team members to enjoy the excellent cuisine that San Ignacio has to offer.
After clinic, regroup with your team at the hotel for a clinical debrief and team dinner.
Your hotel is located very close to the Guatemalan border and you are invited to explore the area. You may want to wake early in the mornings to walk to see the nearby Mayan ruins.
Day 5
Free Day/Optional Training Day: International Medical Relief will bring the sustainable community and public health education and training to Belize.
Education is as important as medical and dental care for our patients. Each clinic includes basic health education according to the specialties and skills of the IMR volunteers, as well as the needs of the local people. When communities become empowered to take health and wellness issues into their own hands, they become self-sufficient. IMR provides learning opportunities for the local communities through classes and hands-on learning to sustain their well-being beyond our visit.
Days 6-7
Clinic days: during your days in clinic you'll discover how something as simple as a plastic pair of reading glasses can make an enormous difference in someone's life.
Day 8
On your last day in the country, enjoy a complimentary breakfast with your team. Take one final walk around town and say goodbye to beautiful Belize.
Crisis Management & Emergency Response
We take security very seriously at IMR. It is our job to ensure that security precautions are in place, but please keep in mind that we cannot guarantee your safety on the trip.
We continuously review all current activities occurring on the ground, and we work with the State Department and the U.S. Embassy to know the ground situation to the best of our ability.
A security training conference call is available to our volunteers where we detail our security procedures that are in place for the trip.
We take many security precautions such as radios, a buddy system, emergency evacuation plan and security planning.
We protect the privacy of our volunteers in the field and provide them with customized contact information for their use.
During our mandatory briefing, team members review our safety protocols, evacuation procedures, protocols for illness, natural disaster and terrorism.
We provide training to our teams to be cognizant of their own safety and to be aware of their surroundings.
Several policies require teams to adhere to safety issues.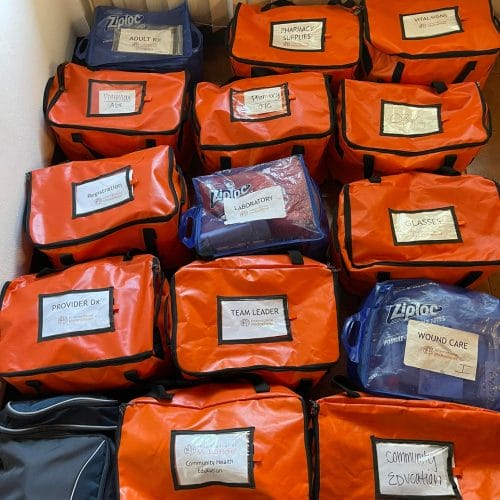 A service that we are very proud of at IMR is the preparation that each team and team member receives prior to the trip. All team members will receive a detailed briefing packet about the country you are serving. In addition to receiving background information about the country and the public health issues affecting local communities, you will also receive detailed information on fundraising, community health education topics, clinic protocols, and a comprehensive departure packet. All of these materials are critical to the preparation for your trip. Finally, a guide to the infectious diseases of the country is distributed to medical providers prior to departure.
Your generous donation helps to save and change lives everyday.
Your charitable investment will go toward ongoing global relief to care for the underserved and vulnerable people of this community. As a member of this medical mission team, you will elevate the long-term impact of sustainable, capacity-building efforts that improve the health, wellness, and quality of life of those most in need. A small portion of your donation includes:
Clinic supplies and medications for patients
Clinic participation
Transportation, accommodations, and meals as outlined in the itinerary
To save $200, a 50% donation payment must be received 14 weeks before the mission's scheduled start date. Full donation payments must be received 4 weeks before the mission's scheduled start date.
Early Bird Savings Opportunity
To be eligible, upload all your required documents and forms, and make a minimum of 50% of your donation payment by 14 weeks prior to your mission's scheduled start date.
Volunteer with Airfare
You may choose to book a flight with us for an additional fee. Details on the available flight routing and US departure city will be announced on the Early Bird Date. Airport transportation to and from the team's accommodations are also included with this option. Depending on your departure city, you may still need to purchase another flight in addition to this one. After this flight has been booked, you may contact our travel agent, Worldwide Navigators, for assistance booking any necessary additional flights.
Benefits of Flying at a Subsidized Rate
Volunteer without Airfare
Many team members choose to book their flight(s) to and from the mission location independent of IMR. This is a great option if would like to extend your stay in the area to tour and explore, or if the routing from you home airport is more feasible for you. If you choose to fly independently, please note that your transportation in between the airport and the team's accommodations will not be provided. This will need to be arranged separately. Our partner for travel, Worldwide Navigators, would be happy to assist you in coordinating flights and/or transportation. You can contact them at travel@worldwidenavigators.com.
Benefits of Flying Independently
IMR provides a fundraising packet to all registered trip applicants that is full of ideas on how you can raise support for your trip or for supplies to be utilized on this specific mission. When soliciting donations for any of our trips, success is completed through telling your personal story. Why do you want to go? Who will you help? Why their donation can help you achieve the ultimate goal. Tell your story to anyone and everyone. Refer your potential or active donors to our website or Facebook page and to your personal fundraising page. You may share your personal fundraising URL on Facebook and other social media sites.
Join Us in Making a Difference.
Bring much-needed acute medical and dental care to a beautiful, culture-rich destination. You can join an IMR medical mission team today!