Medical Mission Trips to Argentina
Thank you for your interest in IMR's medical mission trips to Argentina! This is a very unique opportunity to work with populations that have little to no access to healthcare and make a huge impact on their lives.
During our medical mission trips to Argentina, you will work in small villages, also called "squatter camps," to treat the indigenous people who otherwise would be unable to access medical care. Our visits to a garbage dumpsite and a women's prison will be especially impactful because the people who work or live at those locations face incredibly dangerous day-to-day working and living conditions.
Our primary goal of this trip is to care for locals with treatable and often preventable conditions. As such, much of the relief you provide at clinic will be for people who would have benefited from access to preventable care. At clinic, you will treat conditions related to malaria, dengue fever, leishmaniasis, and the more serious Zika virus.
You and the rest of the volunteer team will also educate locals on basic health and hygiene for themselves and their loved ones. One of the main focuses of this mission is dentistry. Because all community members are encouraged to attend, the demand for dental care will be high. Another focus of this mission is women's healthcare. We will provide general women's and infant care, as well as strengthen the knowledge and skills of the local midwives, community members on how to stay healthy in regards to their area's main issues and health concerns.
International Medical Relief first served Argentina in 2008. In 2009, Lavalle and Mendoza were hit hard with the swine flu outbreak, which led to IMR quickly sending emergency disaster response teams back to Argentina. During this time, we partnered with Youth With A Mission under the administration of Robert Victorio Vighi, Major of Lavalle. After the outbreak, IMR continued to serve Argentina by running a medical clinic in 2011 and four clinics in 2019. Over the span of these five clinics, IMR has had a total of 115 volunteers and staff serve around 3,000 patients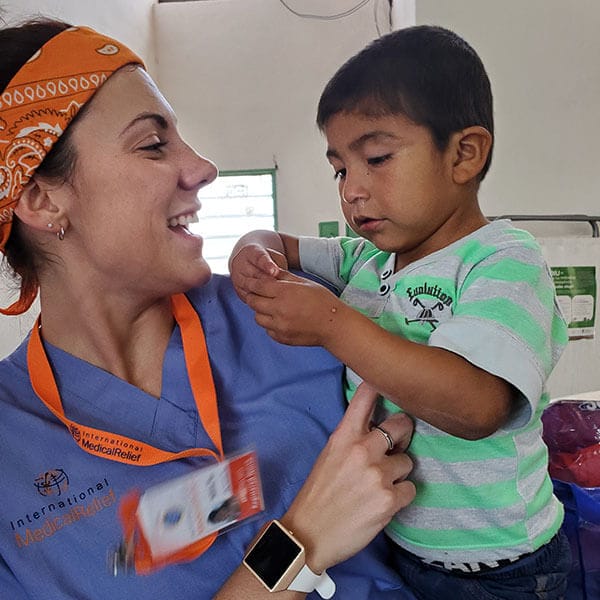 Clinics in the Mendoza region will be meaningful!
You will work in small villages "squatter's camps", with the families who live and work in the garbage dump, and with the indigenous Huarpe. Working hand-in-hand with local providers and community leaders, you will make a significant difference in the lives of the patients most in need.
The Huarpe number about 35,000 people and the majority of the community resides in San Juan, San Luis and Mendoza, which were formerly collectively known as the Cuyo region. They speak Quechua and face starvation from a lack of water, with most families surviving by raising goats and making beautiful crafts to sell at market. Known for their strong family bonds and traditions, the Huarpe will welcome you with open arms as you care for their families and their hearts. Dental needs, family care, and women's health are most needed here.
The families in the garbage dump face dangerous working conditions and are often not eligible for care through the understaffed and underfunded public health system. Life expectancy is short and the many children face infections daily as small cuts and garbage combine. Your medical and dental expertise is greatly needed and our emphasis on community health education will make a sustainable difference. IMR loves to work with these special communities and we want you to join us in this effort!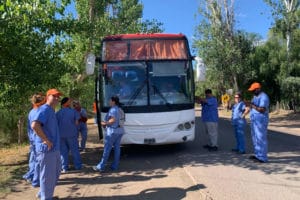 You will stay in simple and safe accommodations close to our clinic locations and travel by comfortable bus each day to the surrounding villages and indigenous communities.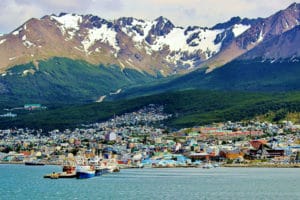 The highlight of this trip is the variety of patients you will care for in Argentina. Young to old, they are waiting for your visit and your care. You will also meet the Mayor and other local officials who are waiting to welcome you with their thanks and the wine that they are so proud of in this wonderful community. Your visit is being talked about all over town!!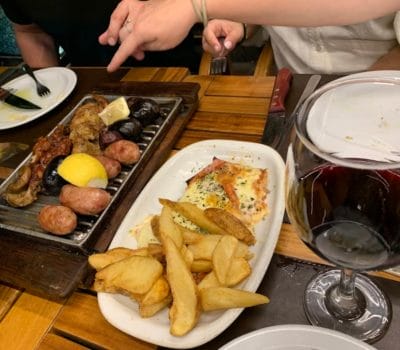 All food is typically provided during your stay. Please refer to your unique itinerary on our website to review which meals are provided each day. We may hire local people to cook for the team during our visit, or we may eat at restaurants or hotels. Lunch in clinic may include sandwiches made by the team or a feast prepared in your honor by community leaders. We recommend bringing snacks to eat during the day or evening or to supplement your lunch. High protein/high fat/high energy snacks are best. IMR also provides all of the drinking water for the team. Hydration and nutrition are extremely important for the health of the team. You are the best judge of your own health so please pack appropriate snacks and stay well hydrated on the trip.
You're journeying halfway across the globe, have you considered extending your stay to visit some of Argentina's top spots? Join International Medical Relief on an exclusive trip extension provided by our partner, Worldwide Navigators!
Itinerary is subject to change without notice.
Day 1
Your team will be staying in a beautiful hotel, located just steps away from the top spots in the city! In the evening, enjoy a welcome dinner with your team.
Day 2
Your team leader will assign roles for clinic, address IMR's clinic protocols, and discuss the communities you will be serving in Argentina.
Days 3-7
Clinic days will be filled with happy faces and fun! Expect a lot of eager patients upon your arrival at clinic sites around Mendoza. You will be working in a garbage dump with upwards of 800 families in need of personalized care. You will also have a clinic day with the Huerpa Indigenous people.
Crisis Management & Emergency Response
We take security very seriously at IMR. It is our job to ensure that security precautions are in place, but please keep in mind that we cannot guarantee your safety on the trip.
We continuously review all current activities occurring on the ground, and we work with the State Department and the U.S. Embassy to know the ground situation to the best of our ability.
A security training conference call is available to our volunteers where we detail our security procedures that are in place for the trip.
We take many security precautions such as radios, a buddy system, emergency evacuation plan and security planning.
We protect the privacy of our volunteers in the field and provide them with customized contact information for their use.
During our mandatory briefing, team members review our safety protocols, evacuation procedures, protocols for illness, natural disaster and terrorism.
We provide training to our teams to be cognizant of their own safety and to be aware of their surroundings.
Several policies require teams to adhere to safety issues.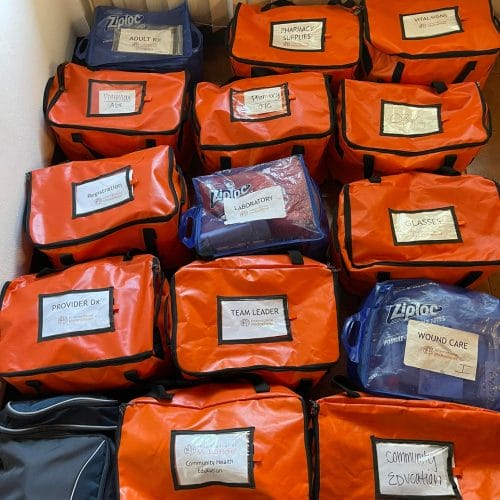 A service that we are very proud of at IMR is the preparation that each team and team member receives prior to the trip. All team members will receive a detailed briefing packet about the country you are serving.
In addition to receiving background information about the country and the public health issues affecting local communities, you will also receive detailed information on fundraising, community health education topics,
clinic protocols, and a comprehensive departure packet. All of these materials are critical to the preparation for your trip. Finally, a guide to the infectious diseases of the country is distributed to medical providers prior to departure.
Your generous donation helps to save and change lives everyday.
Your charitable investment will go toward ongoing global relief to care for the underserved and vulnerable people of this community. As a member of this medical mission team, you will elevate the long-term impact of sustainable, capacity-building efforts that improve the health, wellness, and quality of life of those most in need. A small portion of your donation includes:
Clinic supplies and medications for patients
Clinic participation
Transportation, accommodations, and meals as outlined in the itinerary
To save $200, a 50% donation payment must be received 14 weeks before the mission's scheduled start date. Full donation payments must be received 4 weeks before the mission's scheduled start date.
Early Bird Savings Opportunity
To be eligible, upload all your required documents and forms, and make a minimum of 50% of your donation payment by 14 weeks prior to your mission's scheduled start date.
Volunteer with Airfare
You may choose to book a flight with us for an additional fee. Details on the available flight routing and US departure city will be announced on the Early Bird Date. Airport transportation to and from the team's accommodations are also included with this option. Depending on your departure city, you may still need to purchase another flight in addition to this one. After this flight has been booked, you may contact our travel agent, Worldwide Navigators, for assistance booking any necessary additional flights.
Benefits of Flying at a Subsidized Rate
Volunteer without Airfare
Many team members choose to book their flight(s) to and from the mission location independent of IMR. This is a great option if would like to extend your stay in the area to tour and explore, or if the routing from you home airport is more feasible for you. If you choose to fly independently, please note that your transportation in between the airport and the team's accommodations will not be provided. This will need to be arranged separately. Our partner for travel, Worldwide Navigators, would be happy to assist you in coordinating flights and/or transportation. You can contact them at travel@worldwidenavigators.com.
Benefits of Flying Independently
IMR provides a fundraising packet to all registered trip applicants that is full of ideas on how you can raise support for your trip or for supplies to be utilized on this specific mission. When soliciting donations for any of our trips, success is completed through telling your personal story. Why do you want to go? Who will you help? Why their donation can help you achieve the ultimate goal. Tell your story to anyone and everyone. Refer your potential or active donors to our website or Facebook page and to your personal fundraising page. You may share your personal fundraising URL on Facebook and other social media sites.
Join Us in Making a Difference.
Bring much-needed acute medical and dental care to a beautiful, culture-rich destination. You can join an IMR medical mission team today!