Protecting Families from Mosquito-Borne Illnesses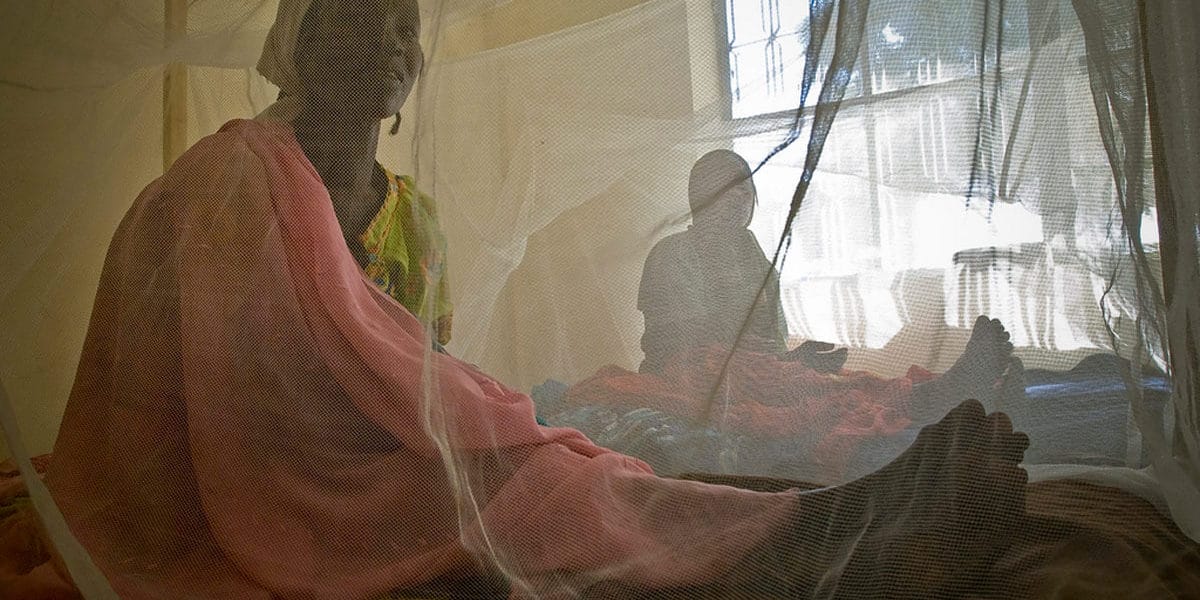 In 2015, an estimated 212 million people suffered from malaria and about 429,000 died from the disease.  92 percent of these deaths occurred in Africa and 74 percent were children under the age of 5. According to the World Health Organization, one child dies of malaria every two minutes.
International Medical Relief has launched a mega-campaign to provide education and materials for malaria prevention, including insecticide-treated mosquito nets, mosquito repellent, and much- needed education on how to avoid mosquito bites. But we need your help.
Bed Mosquito Nets to the Rescue!
During one clinic in Ethiopia, IMR outfitted two units in a hospital in Ethiopia with bed mosquito nets.  These wards were in areas with long-term patients.  As we hung the bed mosquito nets in the TB ward, we were able to see smiles on the patient's faces for the first time.
Not only did the bed nets protect patients from the deadly mosquitos, but the new nets also kept flies from pestering them. A mother of a young patient thanked us for bringing a smile her daughter's face.  She said she hadn't seen her daughter that happy in years.
In Northern Kenya, IMR delivered bed nets to families in remote communities in the Garissa area. It was so rewarding to see the faces of the children who greeted us with shy smiles in the doorways as we went into their homes and helped to hang the bed nets.
One home was a small thatched hut with a dirt floor.  The mother took us to the corner where several blankets sat on the floor. This is where the family slept.  We unwrapped the mosquito net and securely fastened it to the ceiling where it draped over the entire blanketed area.
The mother told us a story about how her three-year-old daughter had died from malaria.  Everyone in the family had been diagnosed with malaria at some point and she shared the pain of the fevers and sleepless nights worrying about whether another one of her children would suffer the same fate as their sister.
Many people in the area knew mosquito bites caused malaria, but they didn't know what to do to prevent it. In sitting down with the family for a half hour, we were able to explain basic prevention techniques. When we were finished, this family felt ready to take on the cause and was happy to share with others what we had taught them.
It is hard to know the direct and indirect impact of these actions, yet house-by-house, one-by-one we all knew made a difference.