Nepal – Gorkha Earthquake 2015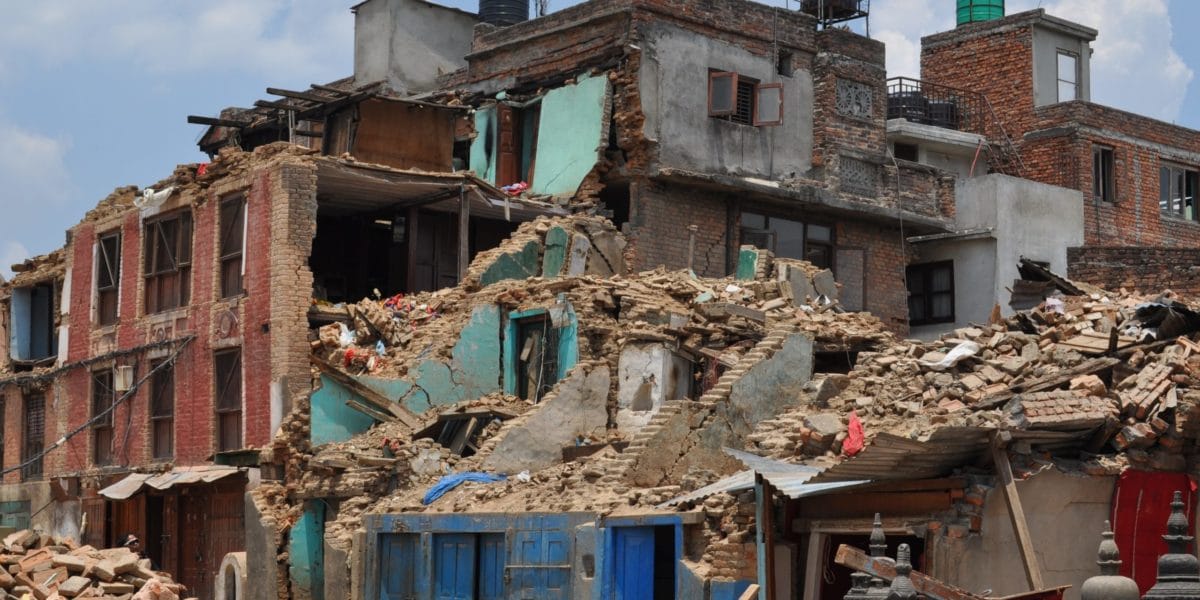 In April 2015, a devastating earthquake called the Gorkha earthquake struck Nepal. This earthquake reportedly killed over 9,000 people and injured nearly 22,000. The Gorkha earthquake had a magnitude between 7.8 – 8.1. This was the worst natural disaster that struck Nepal since the 1934 Bihar earthquake. Gorka also triggered an avalanche on Mount Everest, killing 21 people. It also triggered another huge avalanche in the Langtang valley where 250 people were reported missing. Hundreds of thousands of Nepalese were made homeless due to their entire villages being flattened and destroyed across many districts of the country.
This earthquake caused a chain of disastrous events, and the aftereffects had effects of several things including politics, mental health, increase to disease, and damage to the healthcare system. Vulnerable populations have become more vulnerable due to the Gorka earthquake. Women had very little access to relief and violence against women increased after the earthquake. Additionally, the earthquake had a significant effect on the Tibeto-Burman people that inhabited the higher slopes of mountains. This community was more rural and had less connected which hindered the community's access to education and resources. Also, according to reports, malnutrition in children increased considerably.
Hospitals and health care systems became strained and overwhelmed. Hospitals could not keep up with the need, and those in rural villages had no way to access medical care. International Medical Relief (IMR) runs on the mission to provide sustainable health care to the most underserved and vulnerable communities. IMR was able to quickly respond to this devastating disaster and provide relief towards the hospitals. Our First Responders included urgent care, orthopedic and trauma cases leading the first wave of relief, followed by wound care and post operative needs and then winding down with psychiatric care, dental and general medicine.
IMR clinics are composed of both our corps of international medical staff and local providers who partner shoulder-to-shoulder to help deliver sustainable healthcare elevating access to care for our patients. During these medical mission trips, IMR provided much needed aid to the local health care system during the recovery period. IMR teams that included EMTs, nurses, doctors, dentists, and students who reached beyond borders in order to provide critical care to the most vulnerable communities impacted by the aftermath of this earthquake.
Also, our first responders medical team also provided community health classes and conducted a children's program engaging the youth in therapeutic activities designed in cooperation with children therapists specializing in trauma and loss to further the patient's knowledge and education on health matters related to their personal health needs. During IMR's critical work, we also provided 20 health education classes including hygiene, solar water disinfection, oral hygiene, sanitation, grieving and others. Over 8,500 people participated in these education classes. Educating communities allow for locals to become more empowered by their own health, as well as for the health of other community members.
International Medical Relief continues to hold mission trips in Nepal to help provide sustainable healthcare to these vulnerable communities as they continue to recover for the aftermath of this devastating disaster.
To say I had a wonderful time in the Bahamas doesn't begin to cover it. Serving the people of the Bahamas was a beautiful, and humbling experience! I learned so much, and grew both as a nurse and person. I am honored to serve such gracious people.
Join Us in Making a Difference.
Bring much-needed acute medical and dental care to a beautiful, culture-rich destination. You can join an IMR medical mission team today!