Dominican Republic – Hurricane Maria 2017 Disaster Relief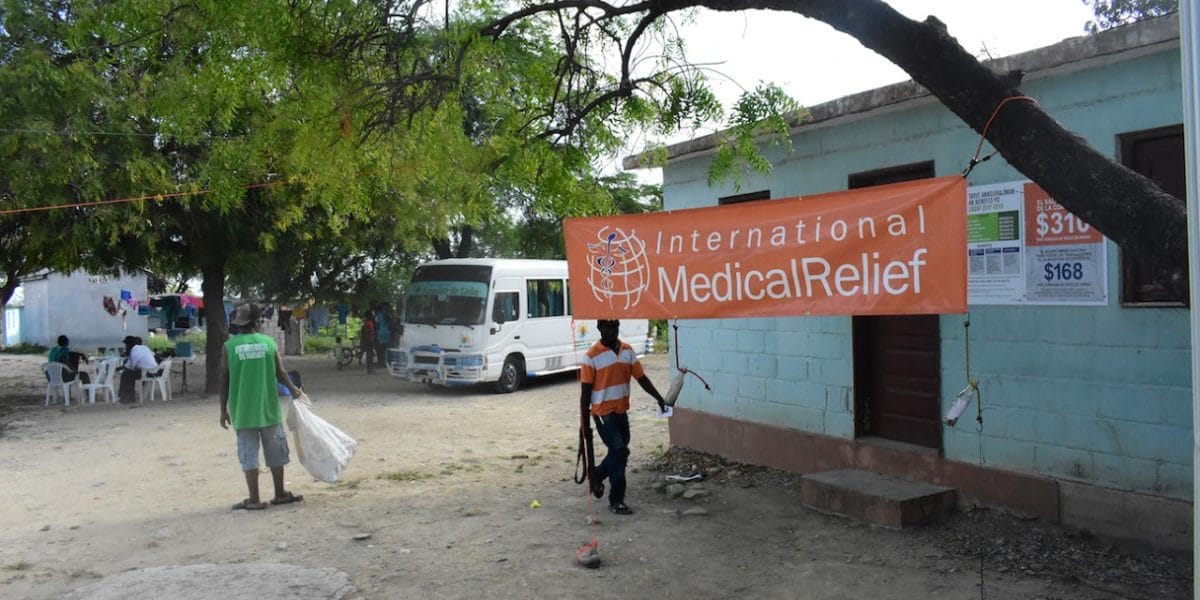 In 2017, the Dominican Republic was hit with a deadly category 5 hurricane, named Hurricane Maria. Hurricane Maria is regarded as the deadliest Atlantic hurricane since Jeanne in 2004. Before Maria hit, the Domincan Republic experienced heavy rainfall causing several landslides in Dominica, as water levels across the island began to rise by the afternoon of September 18.
On September 19, Maria hit Dominica with maximum sustained winds of 165 mph (270 km/h). These winds were the most extreme to have ever impacted the island, causing damage to thousands of homes. Maria destroyed all cellular, radio, and internet services, which limited access to any valuable information and resources. Thousands of residents were unable to call for help or communicate to other family members and friends. Roads were blocked by large trees that fell, which soon became fast moving muddy rivers. This made it even more difficult to assess the damage.
Maria left the Dominican Republic in a field of debris, with rows of houses along the coast uninhabitable. Floods and landslides have destroyed neighborhoods and structures. This hurricane also damaged roads and public buildings. Also, Dominica's population suffered from an island-wide water shortage due to uprooted pipes. Maria caused the population to become more vulnerable due to the lack of access to clean water and other resources, which increases the community's risk for disease. The disaster affected all of the island's 53 health facilities, including primary hospitals, which compromised the safety of many patients. Due to the lack of good sanitation and access to clean water, various skin infections, respiratory infections, fungal infections, and infectious diseases are becoming common throughout the community.
International Medical Relief (IMR) provided relief as the Dominican Republic continued to recover from the aftermath of Maria. In March of 2018, IMR sent out a dental and medical mission. Most of the time, IMR efforts were focused in Veron and Cabeza del Toro. IMR clinics are composed of both our corps of international medical staff and local providers who partner shoulder-to-shoulder to help deliver sustainable healthcare elevating access to care for our patients. During this medical mission trip, a total of 58 volunteers and staff served over 1,500 patients. IMR provided much needed aid to the local health care system during the recovery period. IMR teams that included EMTs, nurses, doctors, dentists, and students who reached beyond borders in order to provide critical care to the most vulnerable populations in the aftermath of Maria. During our urgent response to this disaster, IMR was able to provide a total aid value of $1,846,001.
Yes, it is true that the work we do has a positive impact on those we care for, but nothing compares to the impact they have on us with their love and appreciation. My heart overflowed when an elderly woman bestowed many blessings upon me and the team, and bid me farewell with her kind hugs and kisses. Tears could not be suppressed when my heart overflowed again with joy by the infant in my arms, who spoke no true words, yet filled my entire being with such incredible love and warmth through his beautiful smile, adorable laughs and appreciable coos. And the amazing IMR team! Almost all of us were complete strangers upon arrival and became an instant family. – Tricia, Bahamas Disaster Relief
Also, our first responders medical team also provided community health classes to further the patient's knowledge and education on health matters related to their personal health needs. During IMR's critical work, we also provided 20 health education classes including hygiene, solar water disinfection, oral hygiene, sanitation, and others. Over 2,821 people participated in these education classes. Educating communities allow for locals to become more empowered by their own health, as well as for the health of other community members. These classes will help families and communities recover as they rebuild their lives.
International Medical Relief continues to provide disaster relief by helping communities that are still impacted by the aftermath of Maria. IMR continues to travel to the Domincan Republic in order to provide long-term sustainable care to meet the greatest health care needs of this community.
To say I had a wonderful time in the Bahamas doesn't begin to cover it. Serving the people of the Bahamas was a beautiful, and humbling experience! I learned so much, and grew both as a nurse and person. I am honored to serve such gracious people.
Join Us in Making a Difference.
Bring much-needed acute medical and dental care to a beautiful, culture-rich destination. You can join an IMR medical mission team today!