IMR Newsletter – December '21
International Travel is Back!
See updates on some of our most recent trips and learn about upcoming missions.
Report from the Field | Oct 30-Nov 6, Nov 13-20
Sustainability in Tanzania
Two IMR teams completed amazing work in Tanzania with the help of two of our corporate partners. MDF Instruments donated stethoscopes to all our nurses who were thrilled to have new equipment to work with that they could call their own. The Pueblo West (Colorado) Fire Department donated CPR manikins that allowed us to certify local Tanzanian health care providers in CPR and basic life support. We donated the manikins to them, which will them to practice their new skills and train others, which will help save even more lives.
 
As part of our work to meet the UN Sustainable Development Goal #3 for Good Health and Well-Being, one of our medical teams, which included a family physician, pediatrician, and dentist, met with a group of Tanzanian medical professionals to talk about reimagining the basic physical exam for adults and children. This included discussions from Tanzanian physicians and nurses about how they practice medicine. It was an amazing day of learning for professionals from both countries!
 
Our medical teams were also pleased to be able to work with local nurses in vulnerable communities to get Tanzanians vaccinated against COVID-19. Only 1.6% of the population has been vaccinated, so any help we can provide will go a long way.
"It was truly the most amazing journey traveling to Arusha, Tanzania and being part of International Medical Relief. The people we helped, the remote areas we traveled to to provide medical care, and the amazing team that I worked alongside with will forever be engrained in me." - Katie, RN
Report from the Field | Nov 20-27, 2021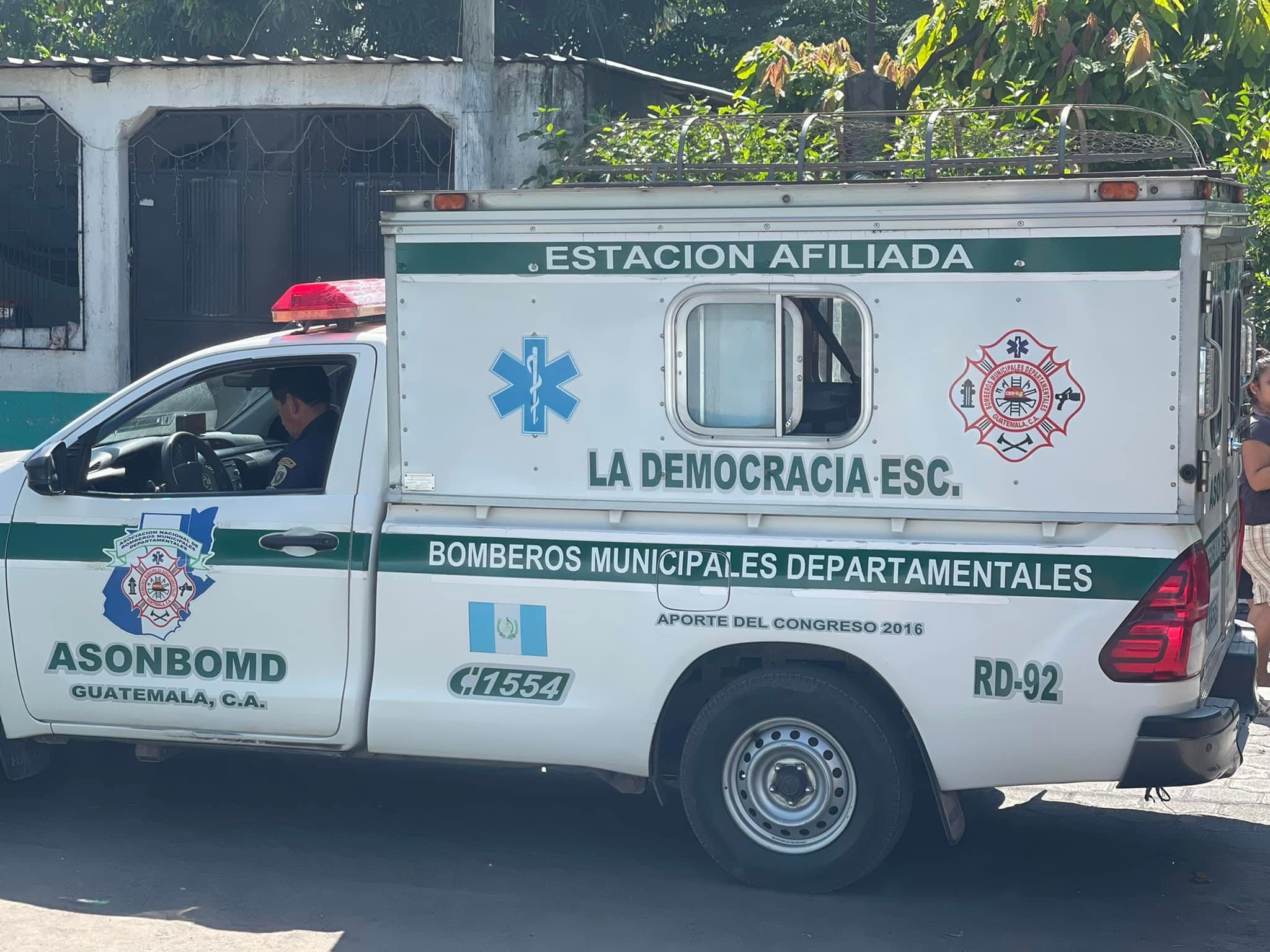 Over Thanksgiving week we traveled to Guatemala. Many of our team members traveled with friends and family in their way of giving thanks by giving back. We were so grateful to have them!
 
Community health education shined in Guatemala. From nutrition, diabetes, nail care, stretching, oral health and hygiene, to self-care, all classes brought interaction and information. Shout out to Ruth who led efforts and every team member who participated. Our biggest opportunity to impact those we serve is through this venue.
 
We saw a perfect example of the IMR partner program in action when a patient with a history of stroke and hypertensive crisis came to clinic with chest pain. Because the nearest hospital was 45 minutes away, we called the Bomberos, the municipal fire and medical service organization we partner with in Guatemala. The crew of EMTs arrived on the scene and compassionately transported our patient to the hospital for the care she needed.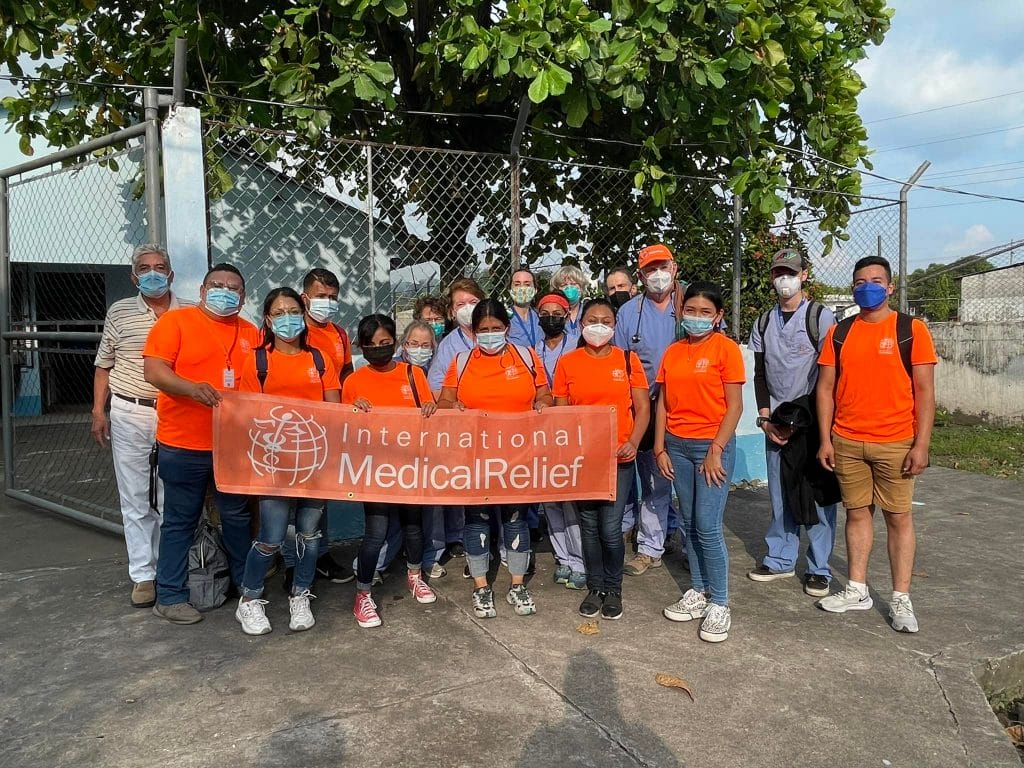 Report from the Field | Oct 23-30, 2021
Success Story in Honduras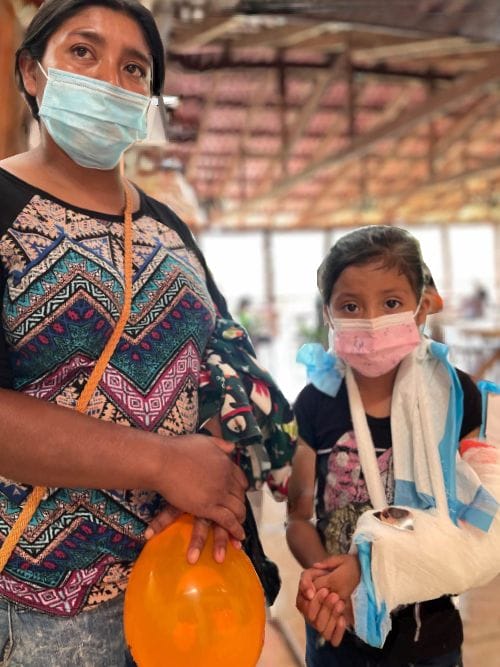 Broken bones, sprains and strains, internal organ injuries, dislocations and concussions are the most common playground-related injuries that require a doctor's care.
 
Maricela, a 7-year-old accompanied by her mother, visited our clinic in Honduras. She presented with 10 out of 10 pain to her left arm caused by a fall on the playground. Upon assessment from one of our providers, it was a suspected fracture.
 
At IMR, a portion of the volunteer program fee is dedicated to facilitating the continuum of care. With collaboration from our local host in Honduras, IMR was able to transport her to the hospital where they confirmed her fracture. We covered all the costs, and she was able to get a cast on her injured arm.

One of the joys of volunteering overseas is being flexible and thinking outside the box. Our medical volunteers quickly assembled a makeshift sling to stabilize her arm for her transport to the hospital, complete with a sticker. Resource limited environments lend opportunities to innovate in our medical approach.
Join Us in Making a Difference.
Bring much-needed acute medical and dental care to a beautiful, culture-rich destination. You can join an IMR medical mission team today!