Himalayan Expedition | March 26-April 10, 2022
Our IMR team physician, Dr. Lisa, did a wonderful job of summarizing our 2022 Himalayan Expedition medical mission trip. The team trekked almost 100 miles to deliver care to remote communities in the Himalayas. This is her story:
Mission of a Lifetime: Himalayan Expedition
I've always been mesmerized by the Himalayan mountains. Seeing the Himalayas in real life has been on my bucket list for at least 20 years, but if I was going to make the journey, I felt strongly that it needed to be mission driven versus being a tourist or a trekker.
When I came across IMR and saw that they had a Himalayan expedition where we would trek the Manaslu circuit (Mt. Manaslu is the 8th highest mountain peak in the world) and travel to surrounding remote villages bringing vital medical care – that was the answer for me! I got everything sorted out on the home and office front and signed up. I was legitimately terrified, but with the help of friends and family found the bravery to push myself out of my comfort zone and go after my dream.
We were a small but strong team of six from the United States composed of primary care physician (me), surgical PA , nurse, paramedic, pharmacy tech and community educator who also evaluated for reading glasses, provided education on brushing teeth and oral hygiene, and demonstrated some physical therapy exercises for common ailments. We got to know each other very well over the course of two weeks (at times too well – i.e., we were all aware of each other's poop schedule, gas/ belching, etc). Luckily, everyone had great personalities and were overall a very comical group which kept me laughing most of the trip. We were supported by stellar Nepali expeditionary guides and porters, who were nothing short of amazing!!
We spent roughly 15 days traveling and trekking through Nepal and setting up for medical clinics in the most remote areas of the world. We saw and treated about 270 patients along the way. These villages were only accessible by foot and extremely remote with with only a community medical assistant available in the villages to take vital signs and dispense certain preapproved medications. Very limited lab services were available and the only way they could get any diagnostics, even an x-ray or any surgical procedure, was to walk several days to the closest city that offered a bus to Kathmandu.
It was so interesting to see the vast difference of ailments that I saw in the Himalayas versus in the United States as a primary care physician.
Out of the 270 patients I saw:
Diabetes x 1
Depression x 1
Anxiety – none
Insomnia – none
Heart Disease – x 2 (not including hypertension)
Suspected bacterial infections – x 5 (I only dispensed 5 antibiotics – and mostly skin related)
What I did see a lot of was:
Allergies
Neck, shoulder, back pain related to all the walking and heavy loads they would balance with their forehead, neck and upper back. It was painful just to look at.
Gerd, heartburn, gastritis
Eczema
Sunburn, melasma – very high intensity sun
Fungal infections – mostly feet
Hypertension – I believe mostly due to Raksi (traditional homemade distilled alcohol, with > 45% alcohol content) which is a huge part of the Himalayan/Tibetan high altitude culture.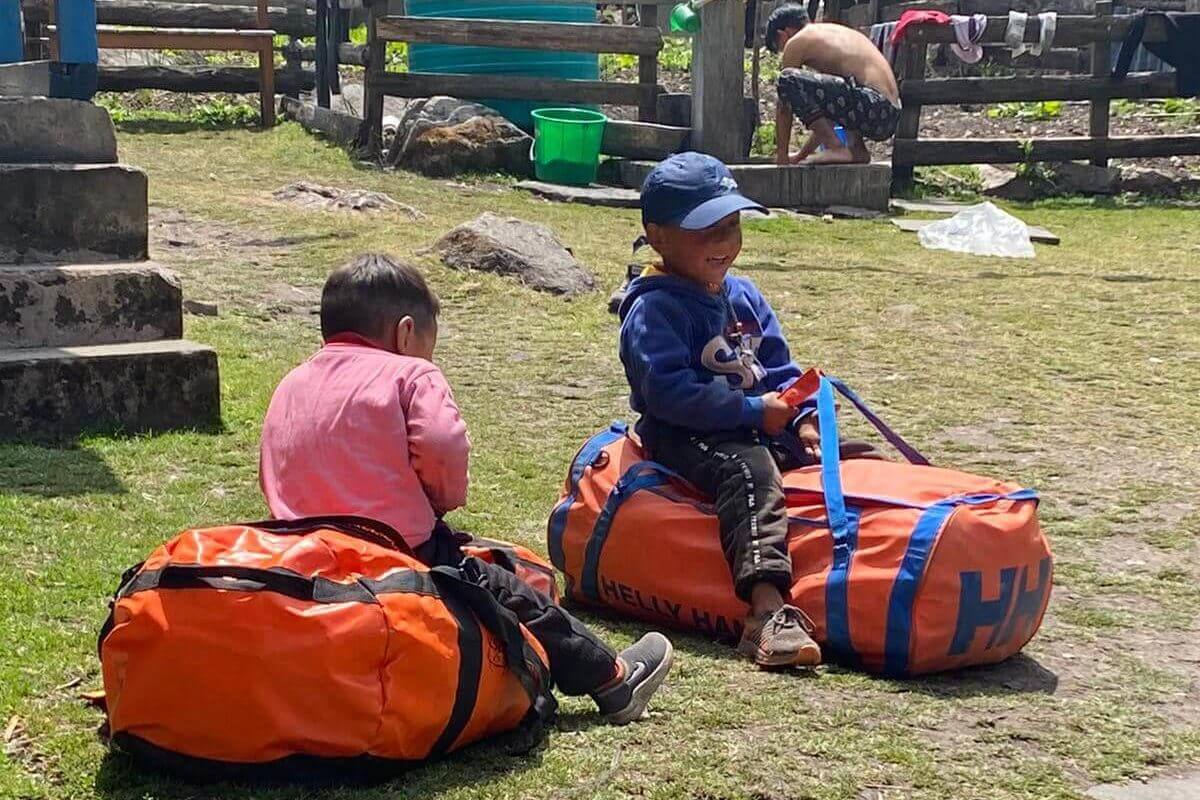 We did it! We trekked through some of the most remote regions in Nepal (and the world) over 2 weeks and treated over 270 people! At times I felt like I was in a movie with my new friends (an all-star cast) as we hiked the Himalayas! Thank you so much to those who donated and supported me on this medical expedition! It was the adventure of a lifetime! Coming home with newfound perspective and gratitude.
Join Us in Making a Difference.
Bring much-needed acute medical and dental care to a beautiful, culture-rich destination. You can join an IMR medical mission team today!