Haiti Disaster Response | Aug 19-Oct 2, 2021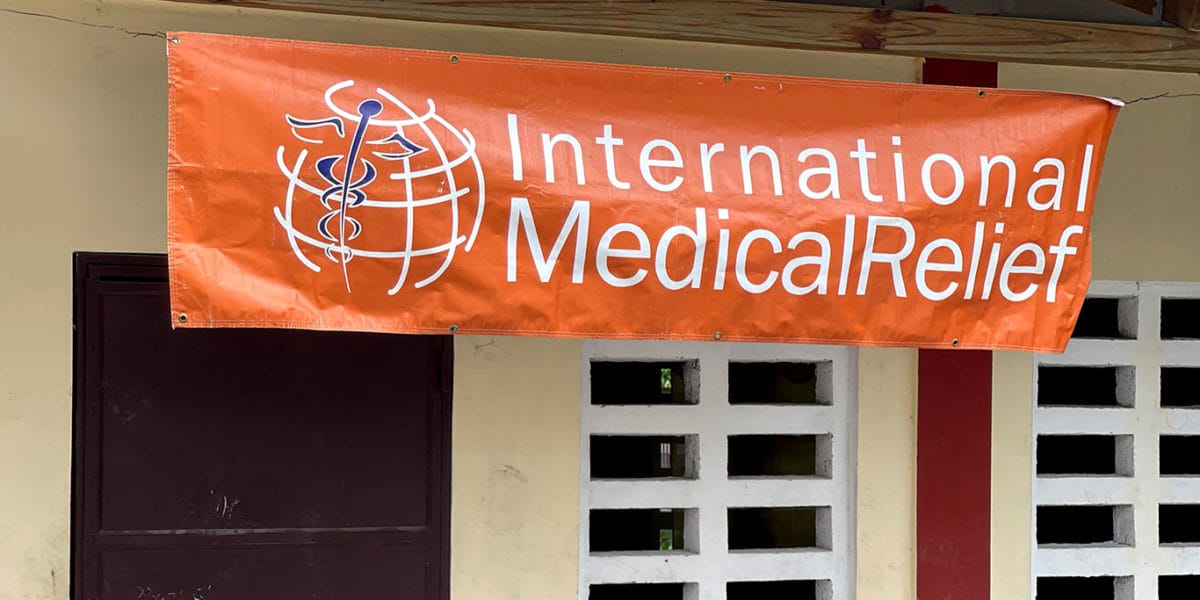 Haiti Disaster Response Team Report
2,801 Patients Impacted. 13 Communities Visited. 45 Days of Relief Work.

From August 19 to October 2, International Medical Relief was on the ground in Les Cayes, Haiti serving several communities who were impacted by the earthquake. With the help of 71 volunteers and staff, and $36,000 of donated medical supplies, our teams were able to aid nearly 3,000 people through medical care, health education, and rice and bean giveaways.
The Unforgettable Haitian People of 2021
I recently went to Haiti on a disaster relief medical mission as a nurse practitioner with International Medical Relief. Haiti's infrastructure has been devastated by a hurricane and an earthquake in the last decade. Their health care system is outdated and, for some, challenging to reach. My time in Haiti, while short, was beautiful and cannot be summed up in words. It was an emotional experience of the heart.
I served alongside an extraordinary group of talented people who also gave their time to care for this medically underserved population. We spent our time passing out bags of rice, beans, milk, baby formula, multivitamins, Ivermectin, and worming medicine to the people. Patients are examined and treated for their chief complaint as best as the provider is able. The Haitian people live with scabies and worms. The patients always smile as they walk away, grateful for what we do. It is so refreshing and rewarding to experience.
I had to learn a different way of living and practicing medicine quickly. I had to do without technology, electricity, and water much of the day. I slept on a concrete floor. I had to rely on our assessment skills and knowledge, not numbers, laboratory tests, and scans. I had to look at the person and speak through an interpreter to figure out what wrong with the patient. Practicing this way is authentic medicine, and I loved it! Best of all, our team did valuable work we can't do stateside! We didn't have quotas, seven-minute visits, or burdensome paperwork.
In America, we take health care for granted. I will never do that again. It was a pleasure to serve the Haitians as a provider. There will be few greater joys in my career as a nurse practitioner.
Lisa Johnson, MSN, RN, FNP-C
Just imagine… Going to sleep one evening as an able-bodied child, who could run, play and jump on both lower limbs. In the course of a few hours all that changed due to an earthquake that ravaged Haiti in mid-August. Imagine not understanding what is happening or how your life will change but knowing for sure that it will NEVER be the same.   This child is now up and walking after almost one month thanks to a physical therapy volunteer and a set of donated crutches. There are so many of this world that care so much and do whatever they can to create a world that is good.
Meeting Medical and Physical Needs
Food insecurity is defined as the disruption of food intake or eating patterns because of lack of money and other resources. Our IMR medical teams met medical needs and while helping our Haitian patients with other social determinants of health.
After long hours in clinic, they purchased food staples and packaged them to be given away the next day by the light of their headlamps.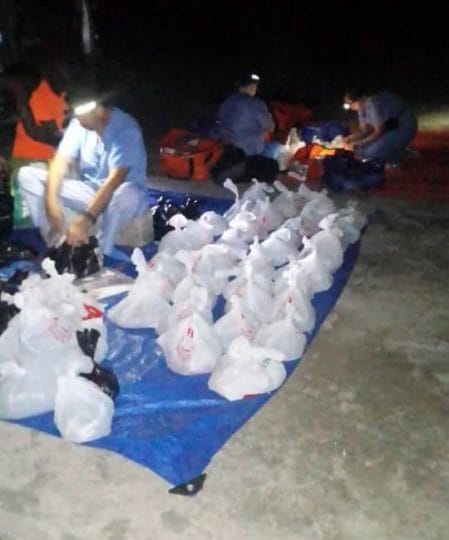 A little girl came into clinic in incredible pain. Having survived being crushed in the earthquake, she had extensive wounds to her hip and leg. When the other patients heard her discomfort, they started singing. It was a beautiful eruption of love
!
Our Haitian manager, Bourdeau, started speaking directly to her, demonstrating breathing exercises and soothing her fears. The nurses were compassionate and gentle. Not all care is medicinal. IMR aims to lead with love.
After several days of serving at a hospital, our IMR team went mobile. Our fierce group of healers ventured to a community devastated by the earthquake that had yet to receive care. We found out about it from our mission host in Les Cayes.
Shortly after arriving at the mobile site, this patient arrived in need of care. Dr. Tori and team swiftly moved to action to clean his wounds and address his health issues. The team came together to serve this man – no hesitation.
Join Us in Making a Difference.
Bring much-needed acute medical and dental care to a beautiful, culture-rich destination. You can join an IMR medical mission team today!